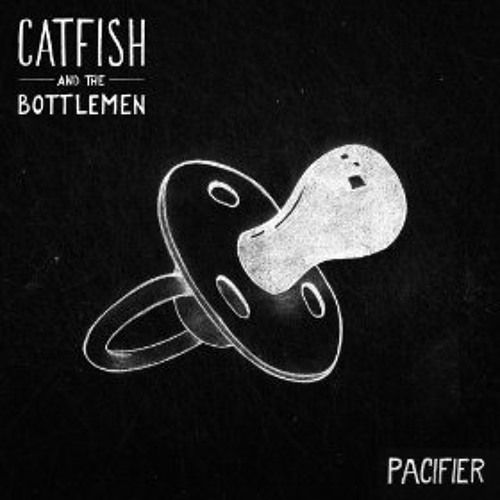 We're proud pursuers of great music, and when great music doesn't present itself, we're not afraid to rock the cradle. Sure, we'll put in the pacifier first, but that cradle is getting rocked. You read stories about artists being rushed into signing record deals or releasing the all-important debut album, but you never read the success stories of artists who wait, take their time, and unleash a sensible single now and then to gain support. Music media are always on the lookout for the best new sound, but sometimes it clouds their own judgement as to what deserves the acclaim, and what does not. For instance: the hype surrounding Palma Violets. It was unwarranted and their debut album was a flop because of it. The Vaccines struggled with hype as their follow-up flopped, and more recently The 1975 with their self-titled debut album which sounded more like an unreleased Fall Out Boy experiment than a 2013 debut. Sometimes it pays off to wait around, gig around, and sell yourselves as an artistic creation - rather than a product of the media. Catfish and the Bottlemen waited, played over 100 shows in 18 months, and are slowly entering the community as an up and comer. They also write songs of deeper matter than infidelity
à
la The 1975 / The Vaccines.
Catfish and the Bottlemen are one of the success stories to be read in future months, years, decades. After playing shows galore, they signed to Communion Records, home of Brugge resident Gotye, and Edward Sharpe and The Magnetic Zeros. Their newest release is the above track "Pacifier", it is indeed a radio edit, which is why there's a diseased fade out towards the end. I would be very surprised to hear the outro on the official single, if so - damn. "

Pacifier" is a song about

a friend of vocalist Van McCann. The protagonist lost her mother at a young age. It's a very sad story, fitting for a sad song.
It's also a bold choice of lyrical content, one which suits the grouping Catfish and the Bottlemen sneak in to. They're a very light-hearted style of post-punk, with influences of indie rock, punk, and shoegazing in the same style as their North Wales counterparts - The Joy Formidable. McCann has a very distinctive vocal, sounding best loud and contagious, rather than the drones of the verses. Backing vocals are present and fit the quartet's style, especially towards the end of "Pacifier", where McCann sings the refrain: "Still, I'm a pacifier."
Apart from these small aspects, it's only Catfish and the Bottlemen's name that sounds attractive and engaging. I could sit here all day and tell you about the use of distorted guitars and structure, but to be honest, "Pacifier" is rather obvious. It's too one dimensional, without the gripping textures and alluring features artists like The Joy Formidable have. I may dislike The 1975's sound, but you can easily tell what they're playing if you pass them by chance on Radio One. I don't think Catfish and the Bottlemen show off their ability with "Pacifier", like they did with both "Rango" and "Homesick". It's still a learning curve, but I just don't hear the qualities in "Pacifier" that aren't already available by similar bands. Nonetheless, Catfish and the Bottlemen are certainly a band to look out for in the future. They'll be ready come album time, and I'm sure the material will be ready too.
~Eddie Gibson