30.
Nick Cave & The Bad Seeds - Push The Sky Away
Push the Sky Away is such a majestic album from the moment it starts till the moment it ends. Nick Cave knows his style, and what his audience wants; so the poetic, and justified lyricism of Push the Sky Away are true to his name – and the name of the Bad Seeds too. He's aged considerably since the 80s hay days, but Cave hasn't lost touch with curating an album of interest. Let's put it this way, if Cave was British, he would have knighted long time ago – and Push the Sky Away is in tribute to his legendary song writing status.
~Eddie Gibson
29. Low - The Invisible Way
Low is music for the gentlemen's alternative rock. They're never to exuberant, and never likely to strip naked in music videos – they are what they are / it is what it is. The Invisible Way marks no change in Low's discography, though it's unlike those that have come before. This album teds to lean towards a slower, less percussive structure, with the piano and soft vocal work taking the stage more often than the guitars – that's not to say the electric guitars are minimal, they're not at all. Low are very much a loud band in a quiet bands hand, and they utilise their skills in a way many soft rock / slowcore artists can't – with emotion attached to every last note.
~Eddie Gibson
Denovali Records are notorious for offering up music that stimulates the deepest fabrication of creative senses. No album excelled higher/deeper at such feats than Oneirogen's Kiasma; a record that had more post- prefixes slapped to it, but in actuality felt suited to such future-connotative suggestions. Kiasma's paralyzing drone of darkly tone and monstrous guitar relays, painted a bleak picture, but beyond the initial spectacle, Mario Diaz de Leon's distorted instrumentation, dense production and gaudy, noisy shape-shifting never appeared faulted or lacking reason. The album's overwhelming proficiency eventually finalised in its strict focus; the energy and amplification never waning nor dropping away to misunderstood experimentation. For a label already strengthened by its roster of visage-invoking composers, Oneirogen's nihilistic-yet-meaningful alternatives made 2013 a year for Denovali followers to recreate emotively, let alone remember mentally.
~Jordan Helm
27. Autre Ne Veut - Anxiety
Adley Atkin doesn't do subtlety. His style is one of showmanship, performance and magnetic proficiency. Anxiety was a record twisting in narration over personal affliction and concern, as it was keenly tied down by Atkin's 80s remedies on the perfect RnB exposition. The album delved into two-fold intentions to uncover ten-fold a success - a marvellous extravagance of synth presets, beats, string instrumentation and above all Atkin's proud-but-aware expression of vocals showering over each of the album's compositions. Combined with the Autre Ne Veut insignia of colourful production and wrap-around layering, Anxiety could rightly be seen a just reflection of its title narratively. But on the side of instrumentation and tone, it was just-as-likely a counter to such claims; the eccentric artist's front and timid back in effect finding a comfortable middle-ground both personalities could wonderfully work off - the entire stage left in Atkins' skilled, frantic-but-wise hands

.
26. Sky Ferreira - Night Time, My Time
Working with
Ariel Rechtshaid has really rubbed off on Sky Ferreira's sound. Her debut album Night Time, My Time was delayed twice and finally saw daylight in 2013. It's a blend of her earlier more pop oriented material, and a more fierce punk sound which is driven through with tracks like "Omanko" and "Heavy Metal Heart". Her synthpop beginnings are still here, and the art rock has been encompassed by her session musicians who are pretty much faultless throughout. Her delayed debut is worth it, and rightfully makes it on this list as one of the best pop albums of the year.
~Eddie Gibson
Sleeper's
quality lies in the name. Ty Segall isn't known to release indie folk, fuzz folk, or any other variety of 'folk' at all. The whole genre has been taken out of its original context, but here it applies. Segall's brilliant Sleeper relies on psychedelic folk compositions to fulfil the 35 minutes long album. It's the right length, and I think this is the right time for Segall to be experimenting with his backing band. This is an album he can tour rather easily, after losing Mikal Cronin for his own efforts this year. There's never a dull moment on Sleeper, making it one of Segall's most effective albums to date.
~Eddie Gibson
24. CHVRCHES - The Bones Of What You Believe
Given all the talk and buzz surrounding CHVRCHES' inevitable arrival on the synth pop scene, you'd be forgiven for thinking The Bones Of What You Believe was on par with the second coming. If anything, it wouldn't be a stretch to imagine the debut album by the Scottish trio as, at the very least, epitomising the genre's sweet but scorching array of clever song-writing and addictive hooks. CHVRCHES themselves showed no different on an album coaxed in glittering synthesizer leads, stomping drum beats and last-but-certainly-not-least Lauren Mayberry's vocal efficiency in lifting us up into euphoria when desired, and laying down strict lines of emotion as required. The track titles were as direct and as clear as Mayberry's command: Gun, Lies, Recover, Lungs. There was hardly a time when CHVRCHES weren't striking a distinct context amid their celebratory flair.
Tim Hecker's sound has always been risky; risky in the sense that you never quite know whether you're going to come out of the other side the same human, free-thinking, mentally-adjust being you went in as. Virgins, while sonically was no exception to Hecker's distorted ambiance and experimental boggling of our senses, the narrative of the album (religiously tinged) decided to focus on the personal and afflictive nature of such closures. More and more we were dragged into this bleak, blasphemous realm, and more we could feel the hope and anguish begin to pull at either end like some medieval torture device. But from out all this figureless and disjointed challenge, Tim Hecker as always provided a coherence and distinct path amid the macabre hollowness. Virgins was a dark record without any need-be light to contrast it. Anti-dark perhaps? More reason to stir over in fear; more reason to celebrate the twisted logic of Tim Hecker's sound.
22. The Field - Cupid's Head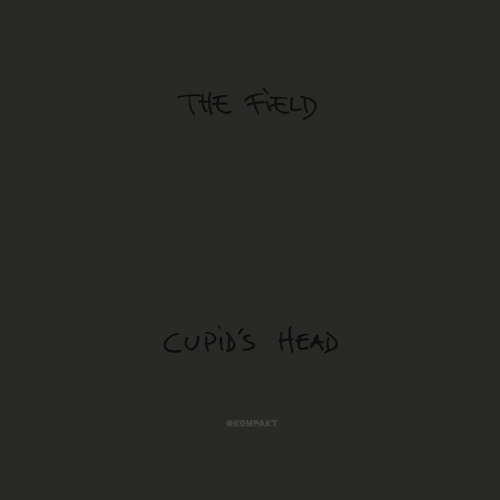 It's not uncommon to see albums as stepping stones to an artist's musical absolution of sorts. But if anything, Cupid's Head initially appeared scaled back, devolved even. Gone were the increasing fathoms of tension, so too the guest musician hotspots that made Looping State of Mind excel as far as it did. But once the 54 minutes had elapsed on Axel Wilner's forth studio album as The Field, the very thought of negative implication seemed all too non-existent. Cupid's Head was a deservedly evolutionary step in Willner's repetition of groove and rhythm - the album hypnotising its listener into oceanic fluidity in parts, and stricken awe of human voices shouting 'no no' over and over, in others. Thus, The Field's sound (continually stable yet adaptable) was evermore enticing to fully comprehend; Cupid's Head triumphing as Willner's most textural and immersive sound to date across its six tracks. The layering might have been psychadelic - the shifts in passage less concrete. But if there was one thing that remained, it was the Swedish producer's capacity to bring about so much from so little.
21. Everything Everything - Arc
Musicians are not Gods; they are not monarchs, leaders or anything else that automatically equates to standing on some imaginary, higher-ranking echelon in contrast to we 'normal' human beings. Everything Everything may have reached for higher scales of musical expression - dabbling in classically-favoured instruments and more-than-idle analogies of social living - but at the end of the day, Arc was one of 2013's finest (and earliest) examples of talented humans still aware they're on equal turf with their non-talented equivalents. It would be unfair to call Jonathan Higgs the next Billy Bragg, the next Thom Yorke, hell the next Zach de la Rocha. But what stands true is that combined with EE's maturity in guitar-led structures, synth key accompaniment and heart-wrenching conceptualization, Higgs' topics read like contextual tropes (dependancy on natural resources, relationship issues, social anxiety, psychotic instability), but tied more importantly into his impressive vocal range; Arc becoming the take-note case for fellow four-piece's into exploring how brilliant human beings, as people, can be. Insane, selfish, unstable, foolish, stupid people...but brilliant nonetheless.
~Jordan Helm