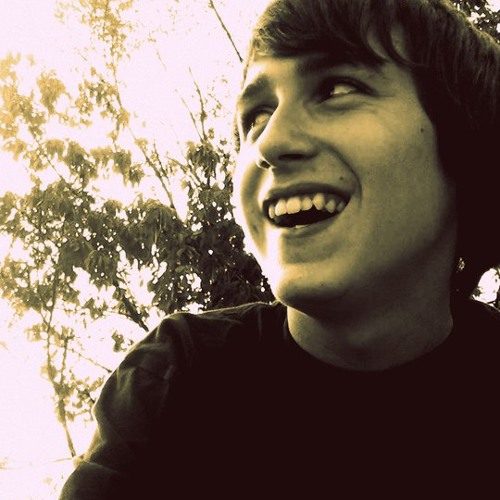 The sounds of Half Japanese can be excruciatingly painful, yet at the same time pleasing to the ear. The love song, four chords (G, E, C, D) and a chirpy character has been proven to be successful in the indie rock / indie pop / punk genre. With Jad Fair's D.I.Y aesthetics taken from Daniel Johnston's relentless care, Half Japanese built a cult following like their Texas counterpart. Twenty years on and both are still releasing music, somewhat different to their original days, but keeping the core D.I.Y punk / indie characteristics that made their music so interesting in the first place - then came fuzz. The folk punk genre was born in the 80s when
Violent Femmes released their self-titled debut album. A timeless classic known by its youthful "Blister In The Sun". Violent Femmes came about after a separate timeless classic The Modern Lovers was released in 1976 by commissioner Jonathan Richmann. and of course, we all know how Richmann came about - VU.
After all the dust had settled on The Modern Lovers and Half Japanese, Neutral Milk Hotel entered the fray. The 80s artists listed above defined the music of the 90s, and then Neutral Milk Hotel's influence on the 00s equalled the playing field. NMH's fuzz rock has long been a tradition in the 00s / 10s indie rock releases. It influenced Arcade Fire, The Decemberists, and Okkervil River to name a few. The low fidelity recording taken as gold by Fair, Johnston, and Mangum has been reintroduced as its own genre. Whereas the former would record on cheap equipment, not being able to help the sound quality, some artists actually choose to lower the quality of their recording to give it a crisper gritty feel - Beat Happening, The Go! Team, The Moldy Peaches, and Crystal Stilts.
Brandon Robinson isn't the newest saviour for Mangum's reclusiveness - well not anymore as he's touring again. His YouTube originals are compelling. Robinson's dire need to write and release music has forced some beautiful creations on his YouTube and Soundcloud. You can tell he's a beginner to the game because of the Audacity recordings. Then there's his official Facebook page which only has one like (me). Using the same lo-fi generics as Beat Happening and NMH, Robinson curates short indie rock tracks with a guitar and keyboard. It's the sound of a young man lost in wave of creative excitement. Robinson's spending his time writing and recording this music for him and you. It makes for an interesting listen for fans of On Avery Island period NMH. Improvements can be made on the effects, general structure of tracks, and Robinson's frenzy to release everything. Cool it down; strengthen your ability by slowing things down, your music included. Get yourself a better mic, but don't lose faith in your ability or influences.