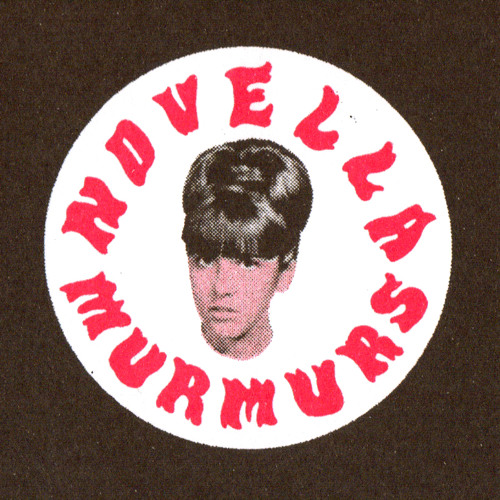 Music Review Database has been friendly with Novella since their lead-off hitter "Don't Believe Ayn Rand" hit bandcamp in 2012. It featured on their self-titled debut EP, with the antithesis of their sound. The shoegaze drones of a 90s past blasted through with the distorted guitars of "You're Not That Cool", the perceived nu-gaze sounds of No Joy, M83, and Deerhunter; it all came through the filter. Novella Started as a female-fronted guitar rock piece with post-punk and shoegaze influences, in today's market, that's great. They've been impressing audiences with their live performances, and making a name for themselves with singles like "Mary's Gun". They're channelling their creativity with emphasis on the bleakness of today, with the ever-present wall of sound layers of yesterday, but playing for the audience of tomorrow.
"Follow" is taken from the quartet's upcoming demo cassette EP Murmurs.It's in itself, a demo. Taking the raw essence of a shoegaze track, showing what can be built, what can be torn down, and what can be used over and over again. Novella are taking a page from their label mates VISION FORTUNE's book, it's entitled 'how to sound krautrock without being associated with krautrock'. The London noise makers are blending genres together with "Follow", using the repetitious and parallel sounds of percussion / guitar to sound unison, without care for time or structure. Novella have mashed Deerhunter's sophomore album Cryptograms with Neu!'s '75. The outcome is a proto-punk demo, waiting to be released with full production care and quality.
Their progressions are coming along admirably. Instead of drowning out their sound with mass effects, Novella opt for the 'sound within a sound' feature of left / right guitar battles. Murmurs is set to be released later this month, backed by a free gig at their favourite venue in London: The Shacklewell Arms. Novella's debut album is imminent...