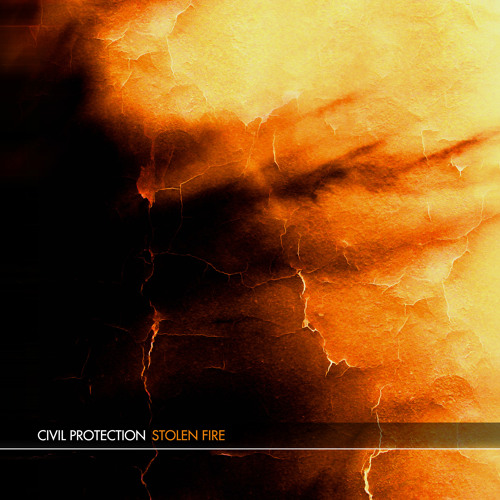 As much as I may want to point-out the glaring faults that currently-trading post-rock regularly entails when taking it through a listening experience, that's not to say the entire sub-genre is without its hidden gems; its shadowing trails of optimism (be it cautious or juvient alike) whenever something sparks an interest and eagerly enlightens one to hope better things for the futre, rather than painstakingly forsake it. Civil Protection are here to bring the passion back to the plectrum-grasped onslaught of distorted strums and diluted effects that often leave a band measured by its amount of build-up's rather than its tonal excellence. But for the five-piece from Yorkshire - the same region of field-sloping and country site-spotting that acts like 65daysofstatic emerge from - the focus appears to be one of unmitigated energy and exhuberence rather than the fulfilling of some make-believe check-list on how a post-rock wrong should sound. Instead, like 65daysofstatic have done by encompassing electronic components and beat-focused rhythms, the band based in Yorshire but founded on multiple compass points across the UK, strive for warmfully nestling their sounds into an experience that's both exciting, yet unequivicly certified. My Memories Will Be Part Of The Sky, the highlight to Protection's full-length debut Stolen Fire, is the perfect example to the five-piece's lecture on less what a genre such as this should be...but instead, what it can be.
As its name might suggest, the track is a composite of both ambition and expectation - the kind of neck-twisting climbatization that the likes of Explosions In The Sky or God Is An Astronaut have in the past paved the way in when it comes to ascending beyond the tradition of chord-led, guitar-strummed song-writing. For the whole of the track's eight-and-a-half minute sequence, Civil Protection's aim is one of upward venture; never looking down be it cautiously or protectively. The band's straight-into-proceedings introduction of hammering guitar riffs soon laid over with a lick of coiling bass and lead guitars at the very most breaks from the tradition of building one's self up before the pinnacle unveil of heavy sounds and heavier effects. But the attraction to the band's sound lies more-so in their ability to not meddle too much with the formula to the point the experience becomes jumbled or disjointed. So while whailing backdrops and a foreground of percussion soon add to the mix, everything feels present for a reason. And that reason is certified even more by the strong emphasis on direction and flow that Protection carry through - a piece that in one place soars majestically upwards and outwards, and in others takes its time to stand in awe at the vast spectacle it's leapt up into.
That's not to say the louder, dynamic shifts in strings and chords aren't evident. But speaking of the album in its entirety, Civil Protection make sure that there cannot be smoke without fire. And that fire comes in the shape of a track, and indeed a record, that like its cover brims with the kind of intoxicated, textural fascination you'll find in many great past post-rock listens. My Memories Will Be Part Of The Sky may technically not be the first track to the band's debut, but at the very least it sets up what is an interesting voyage through sonic melody and energizing confidence. Whether you're sitting isolated amid your apartment, caught afixxed in some daily activity elsewhere in the World, or simply trying to find something to distract you from the formality of the present, Civil Protection may have the musical remedy to lift you up and out your current state. If you're looking for post-rock that takes you as it does invigorate you, this is certainly the place to go...or perhaps more fittingly, start from. Civil Protection's full-length debut Stolen Fire is out now via their bandcamp.
~Jordan Helm