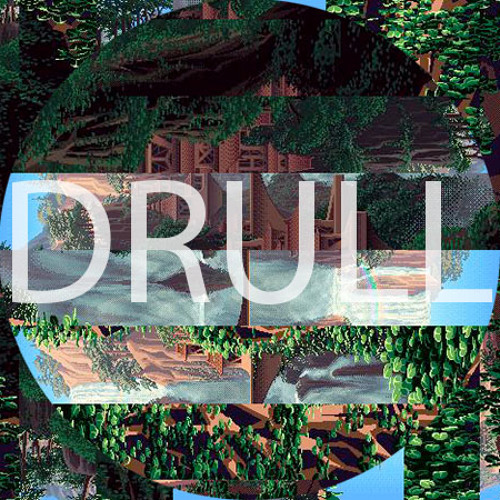 From the eastern stretch of the States that is Philadelphia, electronic act Drull bring little hesitance and littler unturned stones to what is an over-the-pond sprinkling of house, bass and breakbeat alike in the form of Starboy, the second track to what is a fully-primed blast of electronica in the form of the Last Train To Abderdeen & Lost Boy EP. The semi-titled back-half favours crisp, pulsatting rhythms in an age amok with effects and disrtotion, and for Drull the intent seems all too familiarly relevant: express yourself people, c'mon!
With a lacing of high-hats and glow of stop-start synthesizers, Drull disregards the unncessary build-up; the unwelcomed emphasuis on reverb or feedback; even the unrequested indulgence in multi-layering is nowhere to be seen. Instead, Drull's sound snaps to the centre; throbbing loops of vocal mutter and glittering electronics leading the listener through a kaleidoscopic, transsentient parable on rhythm and venture. Whether you're one for physically venturing to the dancefloor, or simply mentally profesing such a journey in the comfort of the seat before your computer screens, Starboy like its name suggests, is a direct calling to the night sky - a sky beaming with twinkling distant stars, but more-so the networking liveliness of many a nightclub enjoyment soundtracking the thrill of the electronica way of life (minus the stressful preliminaries of work of course). It may not be the most extrovert of electronic pieces, but its vibrancy and lush musical colour give the track's simplified palette an even greater impact amidts its refined, four-minute length.
Last Train To Abderdeen & Lost Boy is available now here.
~Jordan Helm