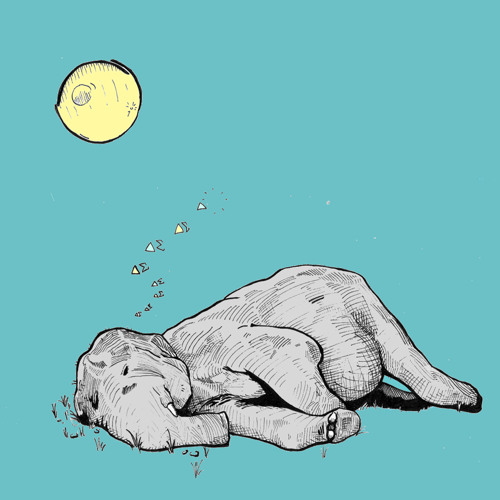 Amidst the historical South of Canterbury at the base of the UK, Maria Sullivan under the guise of Koloto brings to us an exciting yet flavoursome alternate to the currently male-dominated scene of glitch hop electronic music. Fox Tales, the first of what (hopefully) will be a delightfully hand-crafted selection of listens on an upcoming EP, is as much about continuing the formula of crunchy synthesizers and shattered percussion, as it is redefining the sound. And as this track so wonderfully displays for our visually-concoctive ears to imagine, Sullivan's objective is not just about textualizing a space, but bringing it straight to her listener - soothing and rigid alike.
Across its four minute duration, Fox Tales is both delicately orchestrated yet intriguingly dissected and opened up into an atyical array of glitchy, sparking microcasm of detail. But it's the colourful hammering of glockenspiel and bass that takes centre stage. And amidst this delightful dance of percussion and bass, Sullivan still finds the space and the precedence to add a rhythmic burst of electronic breaks and fluid motions of textured, muddling tones. Moments such as these - even when they're at their most colourful and fragrant as Koloto demonstrates - that make glitch not just an interesting sound to delve into, but also something that prooves even looking at something extremely close-up is without fault.
Taking the time to look through Sullivan's catalog of sounds and you'll find Koloto stands as far more than some feminine counter to the masculiniy of scurrying beats and textural tension that the likes of Baths and Nosaj Thing have established for not just themselves, but for the genre as a whole. For those who are willing to look past the oh-so incredibly hard task of pointing-and-clicking a further page into the profile, your curiosity will land you with an assortment of sounds that show Koloto as an artist and a musical architect aiming for something understandably high. And who can blame her? For if the likes of Kill Screen's menacingly tentative strings and swirling percussion clips don't preminisce to Koloto's fascination with build and release, then the mighty Antares with its heart-pounding, reverse-running breakbeat and compact key chimes, are sure to ignite the fire in any listener's wild-sided imagination. What a clever but deserved mix of soft-harsh oxymorons Sullivan has lead us into on a profile brimming with potential. Koloto's music flourishes with its beauty, as it does capture the listener with fracturing texturews. Keep an eye on this artist; here's hoping an EP is the absolutely-necessary fuel to a passionately-burning flame of creativity.
~Jordan Helm