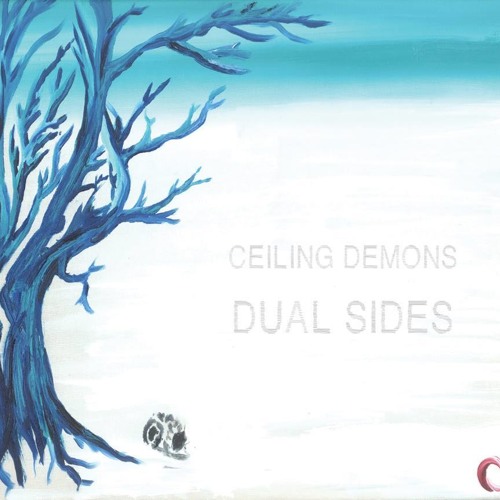 "My best friends are long gone, but I've got runner ups," lyrics to Kurt Vile's "Runner Ups" from 2011's Smoke Ring for My Halo. It's used by Ceiling Demons first as a homage to Vile's work, and second as an imaginative way of linking their song "Every Step Is Moving Me Up" to Vile's message of hope, that there's always something (or in this case someone) on the horizon waiting to come forward and carry through what may be hard times. Ceiling Demons evidently feel the same way, as read in their formation bio, (to): "Pay tribute to a lost friend." They capture the emotion of the moment, the past, and turn it in to something for the future.
Ceiling Demons are emerging out of the British hip-hop music scene, which is re-surfacing as a straight component rather than a blind-Rascal labelling everything with a rap and a beat, grime - or R&B. What Ceiling Demons do is like fellow Yorkshire artist Jack Flash. They're hip-hop at the core, with jazzy sounds and poetic delivery of lyrics to create a murky atmosphere of thought.
"Every Step Is Moving Up" is like that combination of audience thought and poetry, but with a lovely sampling twist. They pick up the string riff from Arthur Russell's "This Is How We Walk on the Moon", and just run with it. Russell's vocals are also taken, and used as the base for Ceiling Demons song: "

Moving, it's moving me up; every step is moving me up."

The sample is instantly noticeable (if you're a fan of Russell's work - I am,) and Ceiling Demons absolutely destroy the backing percussion and synthesizers. It's not too heavy and not that light either. Bass is present, but it's not overpowering or even pulling the listener away from Russell's vocals on the chorus, and as backing vocals on the two verses. Ceiling Demons present themselves with masks similar to the once MF partnership of Doom and Grimm. And Grimm especially seems to have a musical influence on the style of flow expressed by Ceiling Demons.
Their lyrics are very reflective:

"

The stars are made for you and me, magic and tranquillity, this is how we walk on the moon,"

referring to a human high of emotion and feeling, and also a reference and homage to Russell. There seems to be an awareness on "Every Step Is Moving Me Up

", like they know you're about to do something wrong or stupid, and this recording is a warning not to be 'that person' for doing it. I find it extraordinary for a song of just two minutes in length to be so effective on the mind. It makes me click repeat, leading me to believe it's too short - though the two verses pretty much cover all aspects of what Ceiling Demons are about, with the purpose of "Every Step Is Moving Me Up" complete. If there's more where this came from, then they're definitely going places.