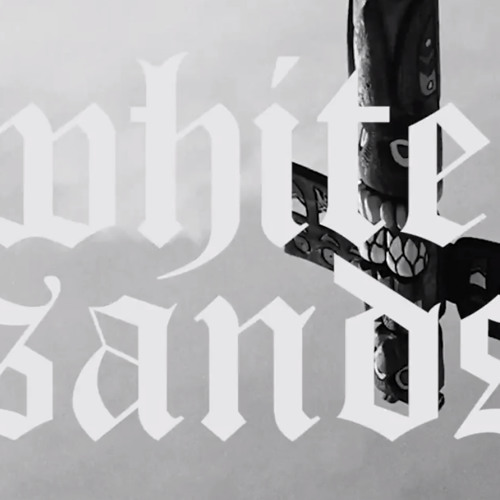 London-based indie 'supergroup' White Sands debuted "Years" this week, the experimenting four-minute piece of electrifying noise rock / lo-fi. Comprised of guitarist / vocalist's

John Webb (Male Bonding) and

Sophy Hollington (Novella), the trio is completed by bassist Conan Roberts (Mazes). Like many of their individual recordings, White Sands seems to be a psychedelic / punk influenced recording, sort of a combination between Mazes sudden krautrock, Novella's lead guitar punches, and Male Bonding's distortion.
"Years" isn't a surprising sound at all, because fans of the above artists have grown to expect and love this sound as their alma mater. Instead of preaching about the 80s experimental rock / punk /noise music scene, my wording is best placed at White Sands potential. As a trio of now experienced touring and smart musicians - Sophy with Novella's Spacemen 3 overdrive, Conan due to the ever expanding Italian Beach Babes record label, and John for Male Bonding's worldwide stature and proven ability. "Years", as expected, is a brilliant piece of music from the harsh percussion to the reverberated rhythm guitar, and audiences will no doubt want more.
~Eddie Gibson