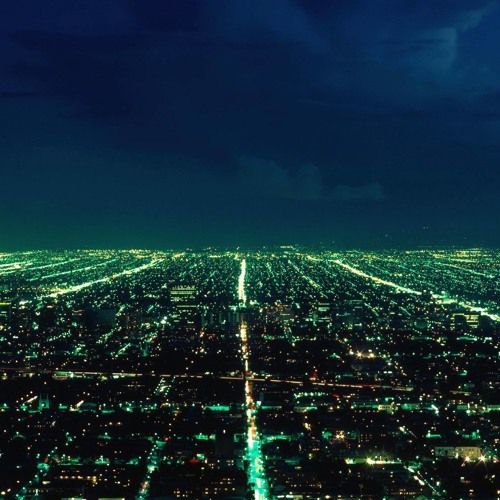 Last time we reviewed a Meanwhile track, the artist was still an anonymous character living somewhere near the M3 motorway.

Now

we know Meanwhile is the pseudonym of Basingstoke resident Tom Andrews, and he's just released the follow-up to February's "Luvletta". Back then, Meanwhile didn't even have a name, with barely a scratch of Facebook likes or YouTube views to his... artist name - still, the anonymity and notable signing to Fiction Records made Meanwhile an artist to carefully watch.
We compared Meanwhile to tUnE-yArDs and TV on the Radio after listening to "Luvletta", and that comparison has only grown since hearing "Bigger City". Sure, the covering letter and non-transcribed music press have compared Meanwhile to Prince, which personally is a stretch of the PR imagination rather than a careful ear comparison. Prince is one of the few artists music journalists can't categorise through genre corners - Meanwhile is on a different level artistically. Andrews' seamlessly intelligent production is better than the 80s records repeatedly played on your local advertised pop station. His music almost seems flawless, but after "Bigger City", you notice Andrews' choice of percussion and synthesizers. It comes across limited when listening to "Bigger City" and "Luvletta" back to back, but this shouldn't hinder Andrews' future career as both these tracks, especially "Bigger City", can go a long way. Easily chart topping potential; and with Fiction already behind Andrews, the name Meanwhile will be going far. I'm personally looking for some variation in the structure and instrumentation on future releases, otherwise Meanwhile's debut could come across as flat, but I'm confident Meanwhile's debut will be the freshest piece of 80s inspired music to the post-Pharell loving British Isles.
~Eddie Gibson