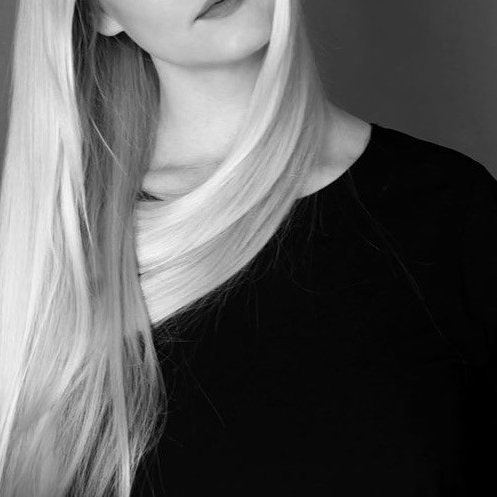 I can't really tell you much about Hanna & Kerttu, I don't even know much about Hanna & Kerttu. Their pages are encrypted in mystic fantasies without any hard facts, so to guess... I'm going to go with my gut. They're a progressing once folk, now electronica duo from Finland; but maybe Germany or Norway at the same time. It doesn't really matter all that needs to be said is their musical creations sound like the kind of musical creations people would like to hear, it's what I like hearing anyway.
"Black is Back in Style" is a cover of Spencer Krug, who released it under one of his monikers Moonface. Now what I like about Hanna & Kerttu is they're not afraid to try something different. How I came across their music was by randomly watching a live performance of a new song with about 74 views, laden in heavy electronics; a stark contrast to their acoustic based "Drunken Dancer" which to my surprise has over 200,000 views on YouTube, I mean, I'm not surprised in a negative way, I'm just surprised they're so much of an anomaly with the benchmark 1k Facebook likes with a YouTube video with other 200k views released many years ago, to me there's something inbetween and before which I'm missing.
What they do differently is really what makes this cover special, and their own as opposed to a blatant word for word, note for note cover. They've slowed it down, added the infamous Nordic reverberation and layered vocals noting atmosphere, pleasant simple atmosphere which so many of today's artist's lack. The vocals by, at a punt Hanna, they're elegant in the Bjork fashion much like Iceland's best kept secret Vok, specifically

Margrét Rán's vocal. If you give something different in a cover it makes everything far more interesting. Very impressive from the Finland-Germany-somewhere duo.